I'm working for this customer who needs computers deployed I several different country's. Because they run XP (I know!) they need that LCID – "hex code" number for the keyboard layout instead of the more user friendly "culture name" used in Win7, like en-US or da-DK.
Every time I need these LCID's I find myself going trough the internet trying to find the correct match for the country I need to deploy to. So here is a link to a list with all the info you could ever need for this..
http://msdn.microsoft.com/en-us/goglobal/bb896001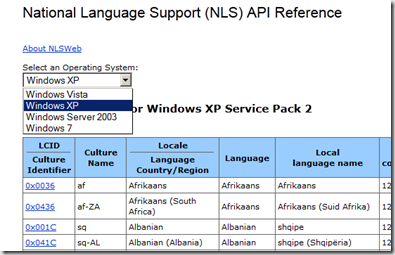 As a small bonus, I found this need little tool for checking out the keyboard layout of all Windows languages!
http://msdn.microsoft.com/en-us/goglobal/bb964651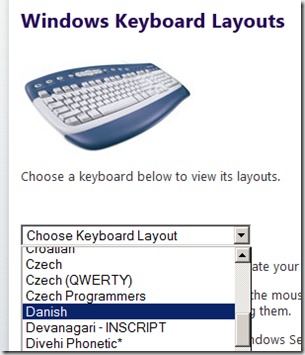 Just choose the language you think you keyboard is in (in the case Danish) and check if it's actually a match. Even works with Shift, Caps and AltGr.