Before we begin, I would like you to download this System Updater from Lenovo – you will have to use it later on:
For Windows 7, Windows 8,  Windows 8.1 – [download id="242″ format="1″]  For Windows 2000, XP and Vista – [download id="243″ format="1″]
If you recently bought a Lenovo computer or laptop, you might as well know some of these problems.

Problem: Lenovo laptop won't wake up from sleep, there are driver problems & the Fn and CTRL are not working correctly.
Let's start with the Fn & CTRL button. Most of you may have noticed that there is a problem with the buttons.
Sometimes they are opposite, which means that Fn is CTRL and CTRL is Fn.
So here's the steps to fix the Fn/CTRL swaps:
Restart your laptop and go into the BIOS menu
Inside the BIOS go to Keyboard/Mouse
Find the place where is says 'Fn and CTRL Key Swap' and disable if it's enabled
Press F10 and save the option, and then it should be fixed.
When you are finished, here's what it should look like: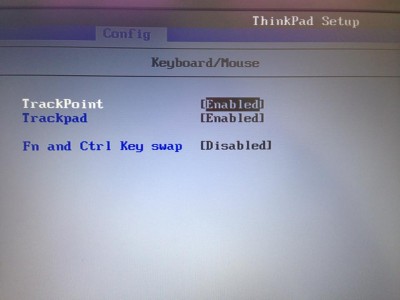 Now that we figured out what to do with the first issue, let's continue our journey into fixing our Lenovo machine.
Before we try to install the new drivers, we should try to downgrade it simply because there have been many problems with the new Lenovo drivers.
Download one of the older drivers from this link and pick the one who fits to your Operation System:
https://downloadcenter.intel.com/search?keyword=4th+Generation+Intel%C2%AE+Core%E2%84%A2+Processors+with+Intel%C2%AE+HD+Graphics+4600
When it is downloaded, install the driver and try to restart your computer. You should now be able to wake up your computer when it's in sleeping mode!
– If this doesn't work, follow the next step.
*NOTE* – You should only use this step, if downgrading your graphics and processor drivers won't work. 
The 'wake-up-from-sleep' issue is caused by windows 8.1, therefore a downgrade or an upgrade of your already-installed drivers is needed.
To solve this, we are using lenovo's own driver scanner which you downloaded – so run the setup / .exe file and install the program. Then open it.
Follow the tour through 'System Update'. update the drivers you need and you should then be able to open your laptop from sleep mode again & your drivers should be downloaded and installed.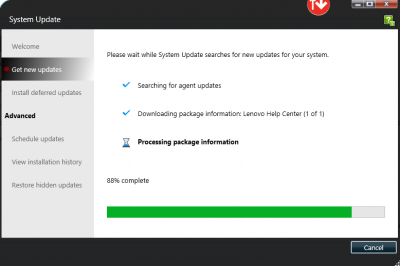 I hope this guide was quite helpful, easy to follow and in the end helped you to fix your Lenovo problems.
Best Regards,
Alexander Oliver Gundelack Jensen