Symptom
If you have patched/updated your SCOM 2012 R2 environment and are getting the UI Error below – typically when trying to create new Linux Monitors/Rules or one of the Linux/Unix Syntethic Transactions.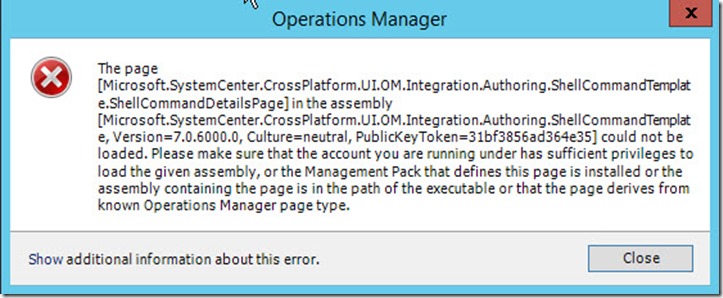 Resolution
Upgrade your Linux/Unix management packs.
Download the new Linux/Unix MPs from> http://www.microsoft.com/en-us/download/details.aspx?id=29696
Import the following management packs:

And of cause your MPs for the Linux/Unix built you need.
Try to create the Linux script monitor again…  And now it Works….
Have a great day