Add the CTGlobal blog as an RSS Feed in Outlook
Staying up to date is important as IT evolves and changes so rapidly. For the employees of Coretech, blogging about the products we work with and solutions we create or discover is a great way to stay current. Where we at the same time build a information database where others, both inside and outside of Coretech, can benefit from. This is key for us in Coretech and in this post I will show you how you can get the latest posts from the Coretech Blog the moment the post is published. Really Simple Syndication (RSS)-feeds provides an easy way for you to read the latest postings to your favorite Web sites.
Outlook is the number one email client and is used by most enterprises and IT-pros and is therefore used in this example. But most email clines do support adding RSS Feeds.
Read more about RSS feeds and Email client support here:
In this example Outlook 2016 is used but it is the same experience in 2010, 2013 and 365.
This is how you do it:
Open your Outlook client. Go to RSS Feeds –> Right click and choose "Add a new RSS-Feed…"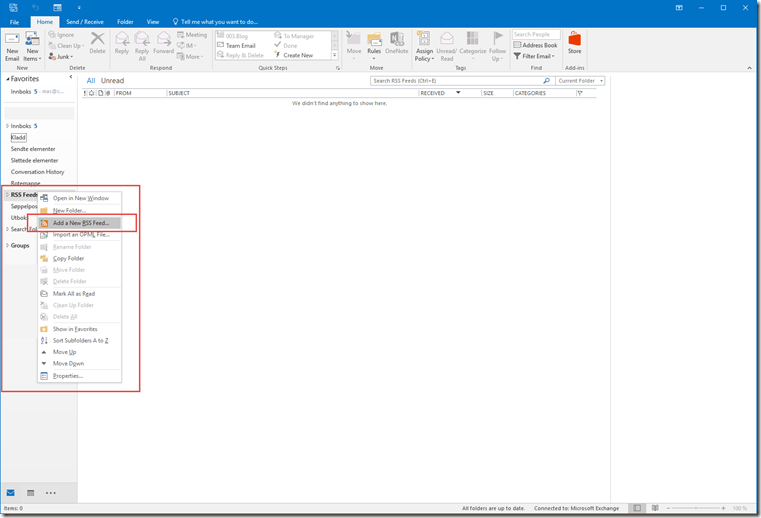 Copy this link https://blog.ctglobalservices.com/feed/ and paste it into this window and choose Add.

Click on the advanced tab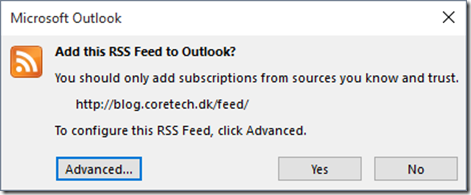 Give it a proper name and Check Mark the "Download the full article…" if you want to have it offline. (Remember this will use more space in your outook client.)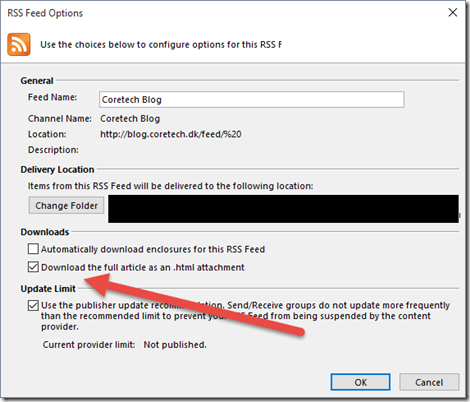 The RSS Feed will start downloadning the most recent posts.
Go to the newly created RSS Feed, right click and choose "Show in Favorites".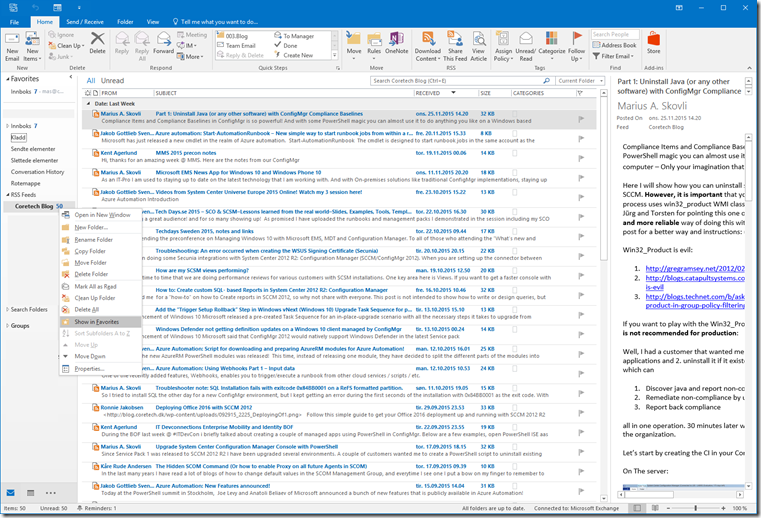 The result: