Update: The app has now changed name and is published to the Microsoft store under the name Microsoft EMS Resources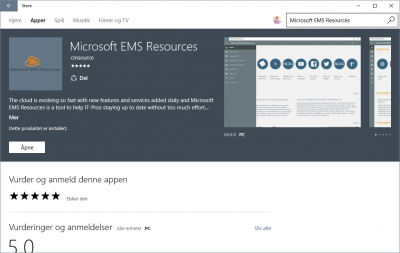 An updated blog post is published here: https://blog.ctglobalservices.com/mas/december-11-microsoft-enterprise-mobility-suite-ems-resources-at-your-fingertips/
As an IT-Pro I am used to staying up to date on the latest technology that I am working with. And with On-premises solutions like traditional ConfigMgr implementations, staying up to to date is not too hard with a little bit of effort since new features and updates are not added daily as opposed to what is going on in the Cloud.
The cloud is evolving so fast with new features and services added daily and Microsoft EMS News is a tool to help IT-Pros staying up to date without too much effort where Microsoft EMS News is built to give a single place and/or stream of information about Microsoft Enterprise Mobility Suite.
This is a community tool that offers a "single-pane-of-glass" into the Microsoft Enterprise Mobility Suite where you have a single hub for all the necessary information to get you started with EMS and Hybrid-Cloud services.
The App consists of these sections: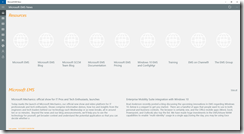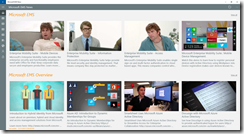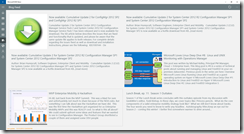 The App will be available in the Microsoft Store in not to long. So stay tuned here and I will update this blog post when it hits the marked.
Meanwhile, if you want to download the bits and install it through PowerShell (the Kaido-way), you can do that right here:
Windows 10: Download (MicrosoftEMSNews.Desktop-v1.0.7.0) –> Extract –> Run the Add-AppDevPackage.ps1 PowerShell script and it will install it for you.


Windows Phone 10: Just use a QR Reader and scan this photo:

PS: The name of the App will probably change in the future.
Hope this app can help others in the same position as me!

Cheers!