If you are interested to see how Application Performance Monitoring (APM) and the TFS integration looks in SCOM 2012 R2, then check this short video out.
In the video, I demo how three .Net applications are monitored using APM and how alerts from each of them are synchronized to TFS as work items, either to the default project or specific projects and areas.
One of the applications that I use for this demo is our Coretech Dashboard for SCOM 2012 and up.
Screenshots from the video:
APM alerts in SCOM….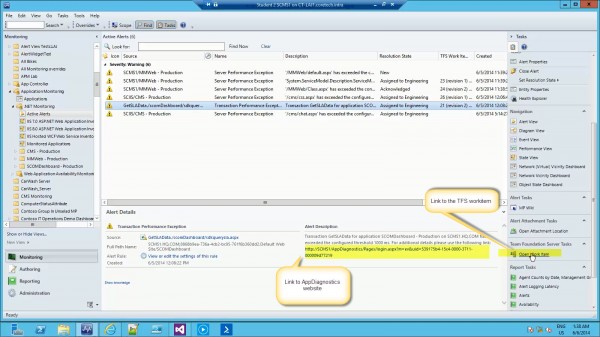 …and a work item record in TFS with the same link to the APM AppDiagnostics web interface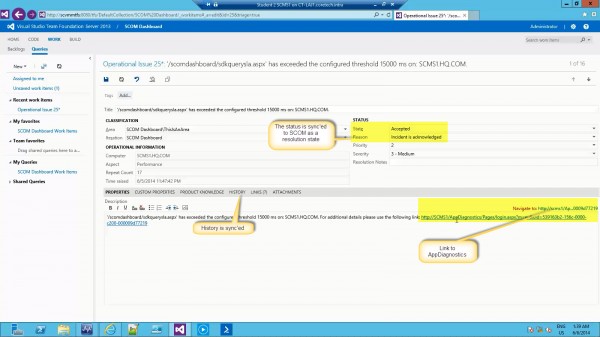 …and the APM AppDiagnostics with the detailed information about the APM event…