Microsoft just released a Configuration Manager Support Center tool in beta on connect.microsoft.com. The Support Center is perfect for troubleshooting clients and collecting client data. There is two tools and some PowerShell cmdlets in the support Center.
The data collection tab in the support center, will allow you to collect data from a client (local and remote) and store the information in a zip file. The zip file can be opend in the Support Center Viewer for troubleshooting.
A view of the local content on a client from the Content tab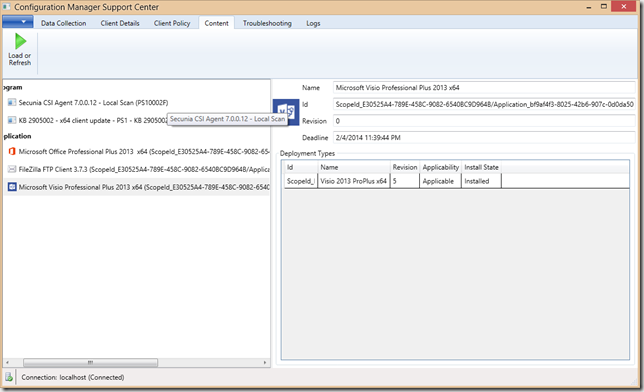 Viewing and changing log settings from the Logs tab. Notice the Debug and Verbose log options.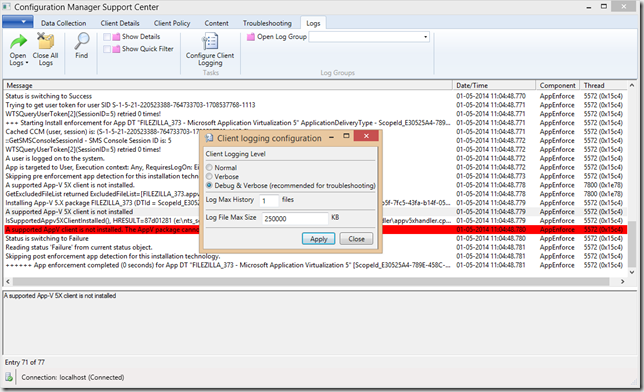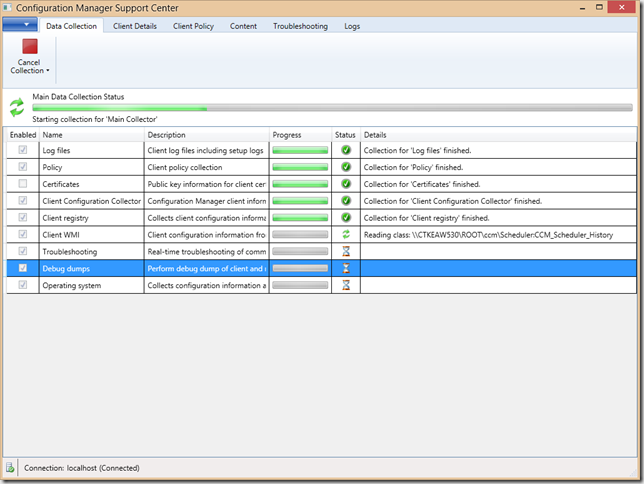 After the gathering process, you'll be prompted to save the data collection file. Use System Center Support Center Viewer to view the collected data and start the troubleshooting. Below are a few examples of what you can see in the Configuration Manager Support Center Viewer.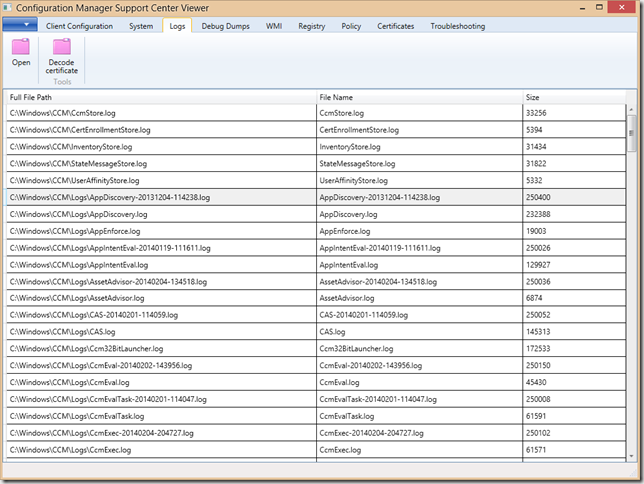 You can open log files from the Logs tab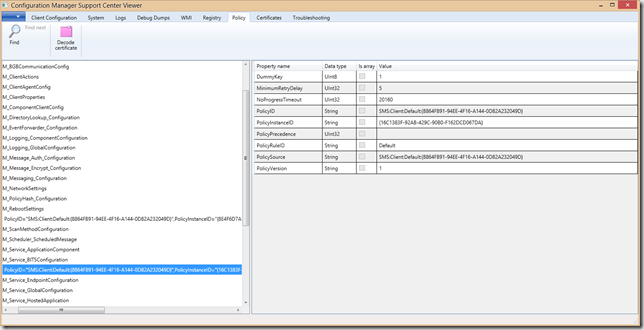 Look at local policies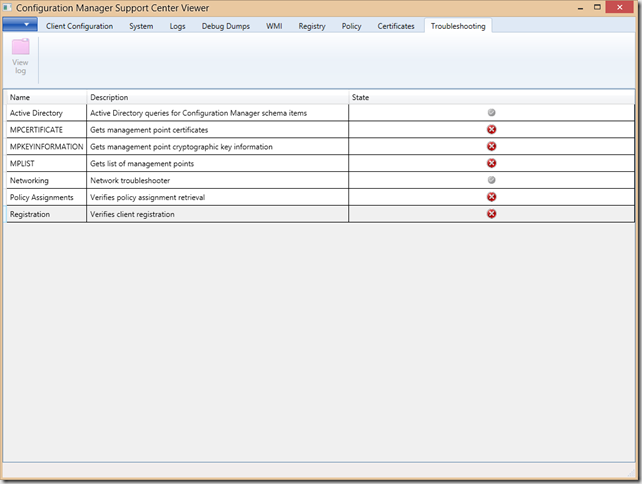 Perform some basic troubleshooting of the client connectivity to the infrastructure.
Happy client troubleshooting and join the ConfigMgr Open beta program to download the tool