In Configuration Manager 2007 most of the client agents settings you can configure are site wide except
for a few such as Policy Polling interval and restart settings. These two can be configure on a
collection basis – but that is it.
But here comes Configuration Manager 2012 to the rescue – You can now create Custom Client Settings
and assign them to a collection. The Default Client Agent Settings are applied across the network
and are site wide in nature.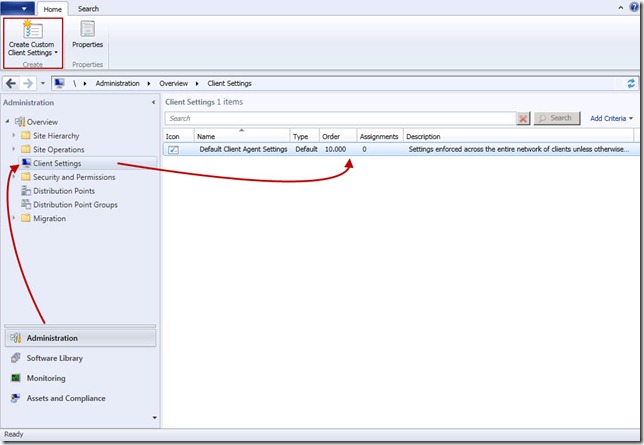 You simply select the settings you want in your "custom settings object" by ticking the checkbox next to
the settings and then click the choosen settings on the left and configure them to your needs.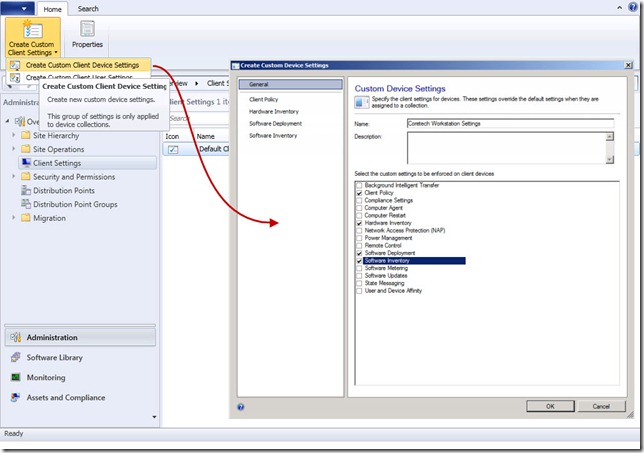 All you have to do now is to assign your custom client settings to a collection or collections and the
custom settings will override the default ones.