FEP 2012 beta has just been released earlier today for public download. I have just installed the product in my Configuration Manager 2012 Beta 2 test lab, here are my first notes.
The installation requirements are the same as FEP 2010, so I will skip that part.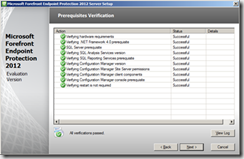 The FEP client
First look at the FEP client, tells me it's still the same. Version is FEP 2010 and the client version number is still 2.0.657.0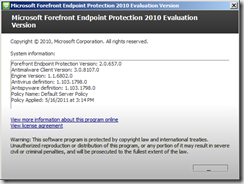 Administrator console changes
In the Configuration Manager 2012 console, you will changes different workspaces.
In the Monitoring workspace you will find the FEP dashboard.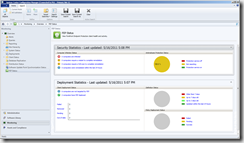 In the Software deployment library workspace find the FEP programs
The FEP programs are integrated as ""old fashion" packages.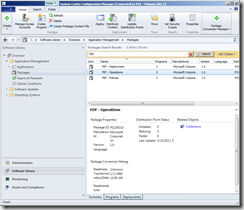 In the Assets and Compliance workspace you will see the FEP collections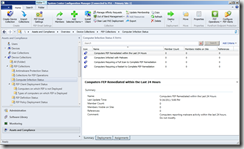 Furthermore you see the two default policies, Default Server and Default workstation. One of the new cool features is the option to merge antimalware exclussions from other templates. In this example I'm creating a template for Configuration Manager servers. But since I have SQL installed locally I also need to merge the SQL exclusions.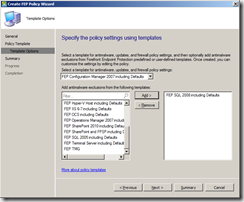 In Settings Management you will find the Baselines and CI.
In the administration workspace you will find 3 new FEP security roles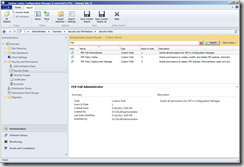 FEP Full administrator
FEP Policy Author
FEP Policy Deployment Manager
Personally I have really been looking forward to FEP roles